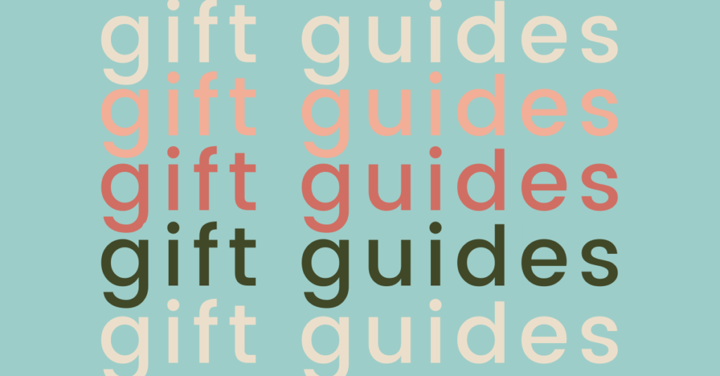 It's that time of year — holiday gift guides surface from every publication and pseudo-influencer you follow. The gift guide courtesy of your dentist's office may be questionable. Recommendations from brands or people you love with expertise you trust can feel like being part of a secret, niche club. 
If you're like us, you intend to look at these interesting gift guides, but you're busy. You open them in a new tab(s), save that Instagram post, bookmark the tweet. And then you forget all about them. All of a sudden it's Christmas Eve, and you're Amazon Priming whatever can get to your house before the kids wake up. 
This year, there is better reason to avoid this scenario. Amazon is raking in money, while small businesses can't stay afloat. This year, we urge you to shop small, shop local, shop minority-owned. 
In the spirit of curation, we've assembled our own list. But instead of a list of products, it's a list of lists. These are our favorite gift guides that feature small and underrepresented businesses. Rather than ten tabs, you can keep just this one open. 
Local Holiday Gift Guide from Portland Monthly:
Our team is located across different cities in the US, but we're headquartered in Portland. We have a soft spot for this community. If you're looking to support PNW businesses, this gift guide features home decor, food items, books, and more from Portland brands. 
#GiftBetter guides from Shopify: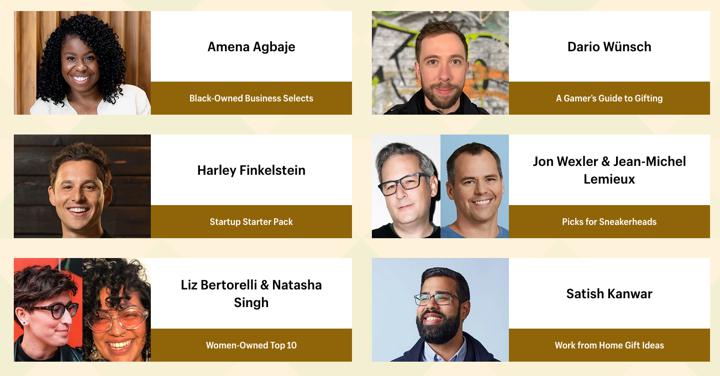 "Don't be an Amazon basic." This message led Shopify's campaign for their Gift Better guides. Shopify powers e-commerce for over one million independent businesses, so they're invested in supporting and highlighting them.
Their #GiftBetter microsite is not one but many gift guides. They asked Shopify employees, business owners, and industry influencers to curate lists. They are organized by a bunch of different themes (workout accessories, sneakerheads, gamer gear, women-owned, etc.), so we appreciate the variety. 
Our favorites:
Black Parade Route from Beyoncé: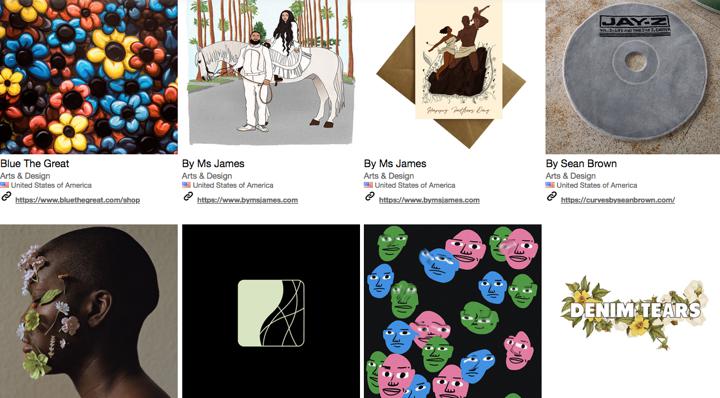 On Juneteenth, Beyoncé launched her Black Parade Route website to showcase Black- and African-owned small businesses. So, this isn't technically a holiday gift guide. But arbitrary boundaries don't apply to Beyonce, and the mission of Black Parade Route shouldn't be confined to a cultural event. The website is a directory of hundreds of businesses. It includes wellness, fashion, art, and decor brands but also service-based businesses and restaurants. These last two categories need extra support right now.
Latinx-owned Etsy Shops from Etsy: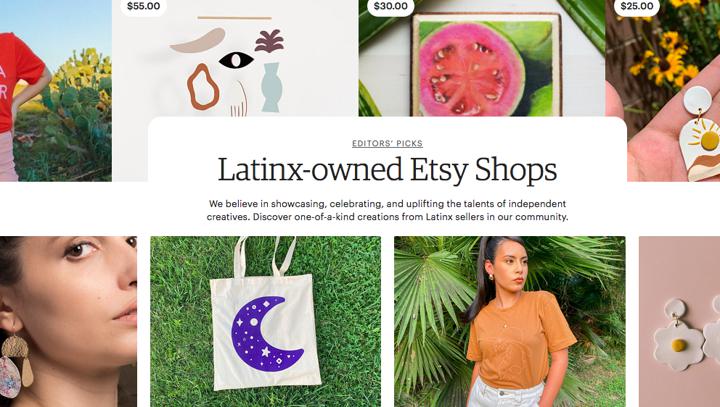 Etsy: the original home of creative entrepreneurs. When you buy from Etsy, you're not only supporting a small business, but you're likely getting a very unique gift. Etsy has curated a list of Latinx Etsy shops that make jewelry, home decor, and even the essential item of 2020: masks. 
Etsy has a number of different gift guides. You can see them all here. 
Better Together: Holiday Edition from Kinfield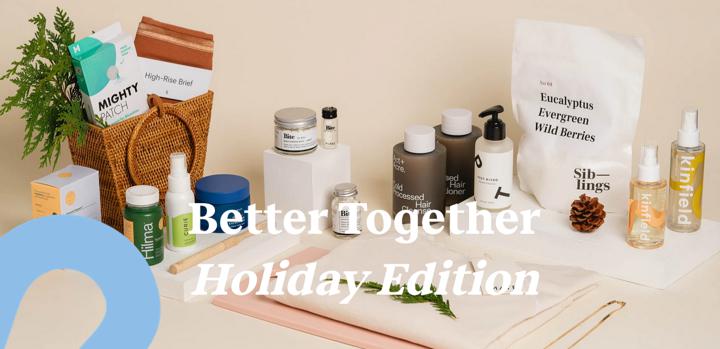 We love brands supporting other like-minded brands. We were happy to see that personal care brand Kinfield curated a list of dozens of female- and/or BIPOC-owned brands from which to shop. The list is a who's-who of DTC up-and-comers, including Oui the People, Andie, Golde, Brightland, Fur, and Maude. If you've been meaning to check out products from one of these brands, here's your reminder!
2020 Holiday Gift Guide from Good Gut Feelings: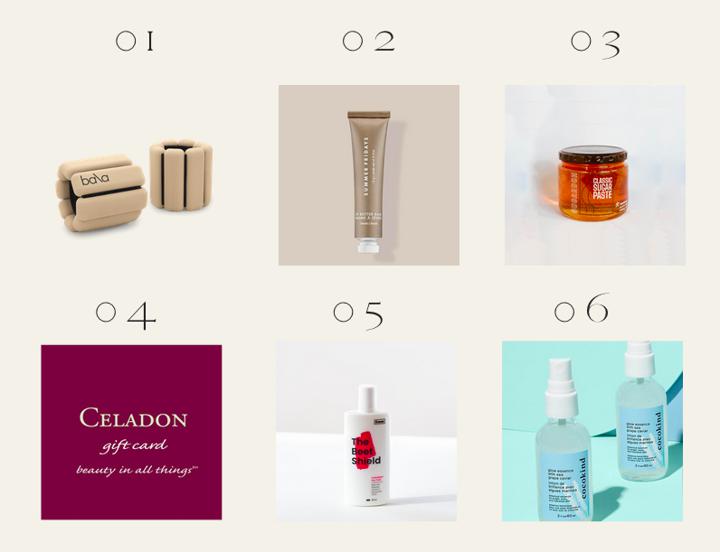 If you follow an influencer that you really enjoy, chances are they have a holiday gift guide. We recommend visiting your favorite influencer's website to see what they've put together and to shop through their affiliate links. Influencers are entrepreneurs too!
That being said, we can't feature a list from every influencer, so we had to be picky. This guide from Isabelle Koritsas of Good Gut Feelings made our list of lists for two reasons. She intentionally focused on products from women-owned, minority-owned, and small businesses. Even beyond that, she has an entire section of her list dedicated to how to support entrepreneurs. ~applause~
Holiday Gift Guide from Snaxshot: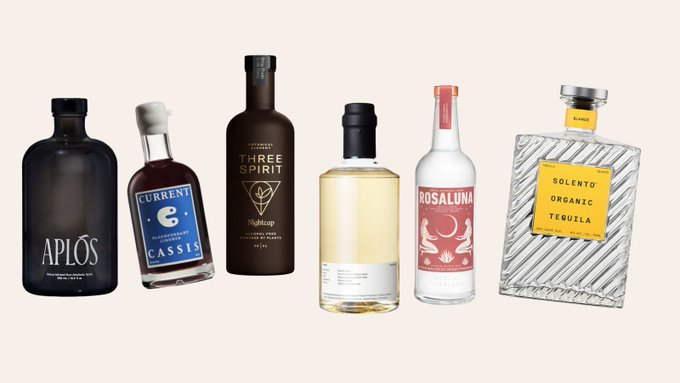 We love us some niche topic newsletters. There's one for every interest these days. If you're a food + branding lover, we recommend signing up for the Snaxshot newsletter from Andrea Hernández.
Snaxshot tracks food and beverage trends, so you know the gift guide is going to include the new, hip items that everyone will be claiming they love three months from now. Yes, the gift guide includes Andrea's picks for kitchen, spirits, and food-related items but also for home decor, wellness, and clothing. And almost all of the products featured are from small businesses. Not to mention, the website branding and design is on point. 
---
We could go on, but we don't want to overwhelm. Did we miss your favorite small business gift guide? Let us know in the comments, and we'll share it on social. 
In the meantime, shop small!