Black History Month is an annual, month-long observance that grew from Negro History Week. Founded by Carter G. Woodson, it was a week dedicated to sharing and celebrating Black history in schools. It has since evolved to become a public celebration of Black history, culture, and the many contributions of African Americans. 
In response to the murders of Breonna Taylor and George Floyd, the 2020 Black Lives Matter movement became one of the largest social justice protests in the country's history. 
Brands, whether moving independently or pushed by their communities, were swift to issue statements and public declarations of allyship with the Black community — without addressing the operational realities of their business. 
For those considering Black History Month campaigns (or for Pride Month or International Women's Day), consider focusing on the actions your company has taken or use this month to invest your time and money in meaningful action. This is not the place for performative allyship (to be clear: there is never a place for performative allyship). 
Journalist Ernest Owens said it best in his Washington Post article:
"Until corporations find concrete ways to address the ongoing ways they directly hurt Black communities, they should stop their farcical marketing campaigns celebrating Black History Month. This month shouldn't be an excuse for companies to roll out PR stunts or attempt to absolve themselves from true accountability. Instead, it should be a time for corporate executives to move away from the aesthetics and the token compliments and find ways to invest their money, resources and power back into the hands of a community that's been disproportionately exploited and erased."
This year, many brands are focused on internal education and changes instead of or in addition to public campaigns. This blog has a helpful round up of efforts from different tech and B2B companies, spanning from charity support to bias workshops and speaker series. 
Did your company put out a statement last year saying you were going to commit to making a change? Have you followed through on that?
Many made commitments a year ago. Consumers have appreciated those who have held themselves accountable in the long run.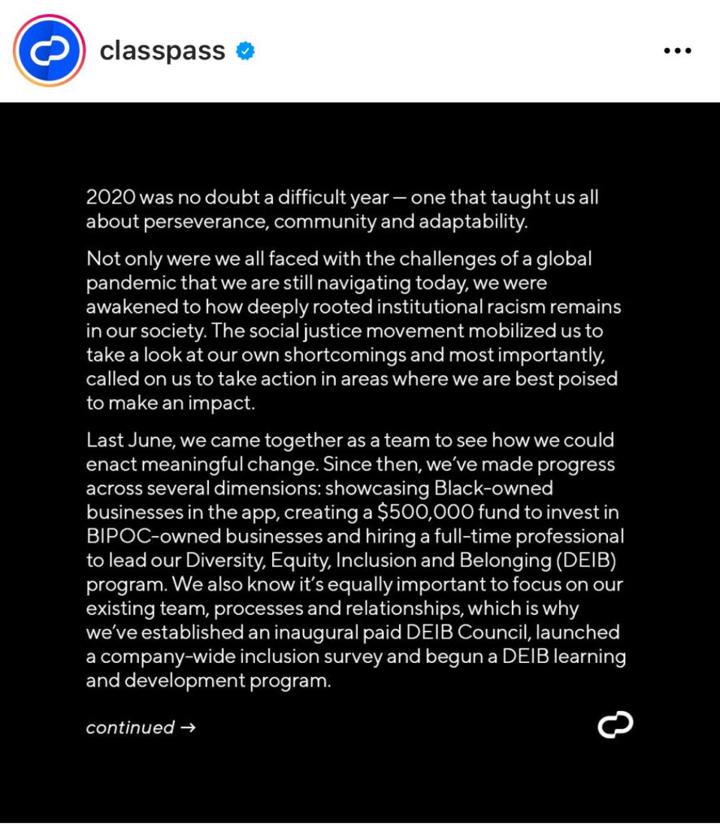 Here are a few current examples of how brands are amplifying Black voices and facilitating thoughtful conversation through their Black History Month campaigns:
The questions you ask yourself before Black History Month, Asian Heritage Month, or in response to a cultural event should be asked year round. How can you ensure your business best reflects the world and communities around you? How can you build a business that prioritizes and creates space for diverse experiences and perspectives? 
A Black History Month campaign shouldn't be a box to check — it should be an extension of your brand's larger purpose.