Building your individual or company's presence on social media is about attracting an audience through engaging content. 
Posting on social media can feel daunting, especially if you're just getting started with content development. What kind of content should you share? How often should you post? What if no one likes your post? 
You'll never know until you try. 
The best way to answer these questions is to start posting and then see what happens. There is no one-size-fits-all approach to social media. Your audience is unique, and your social media approach should reflect them. 
The ACES framework helps you navigate social media. The voices we gravitate to online are providing a reason to engage, educate, or entertain; the commercial, or sales, element is secondary.
Action
Community
Expertise
Sales
In this model, 90% of what you or your business shares on social media should fall into the first three categories. Only 10% should focus specifically on driving product sales. 
Social media is inherently social, meaning it revolves around interactions and relationships between people. You've seen the brands that seem to "shout down from the mountain" about their products without actually engaging with their followers. Think of your social media marketing as part of the ongoing conversation you are having with your potential customers. This will help you identify the voice, tone, and type of content that would be relevant to share in your social channels. 
As you think about your social media marketing, keep the ACES framework in mind. Here is a further breakdown of each category with examples. 
1. Action
These posts are intended to do exactly what you think: drive action amongst you and your followers. Ideally, any post should be relevant and interesting enough to get engagement from your audience. But, there are specific ways to foster conversation and activity. Remember, social media is a two-way conversation — leaning into that is a great way to build rapport with your followers. 
Here are a few ways to do this:
Ask a question 
Take a poll
Solicit recommendations 
Request feedback 
Be genuine about the conversation you're creating. People can tell if you are doing something simply to get likes or comments. Use these tactics if you truly want to better understand your followers and how they think.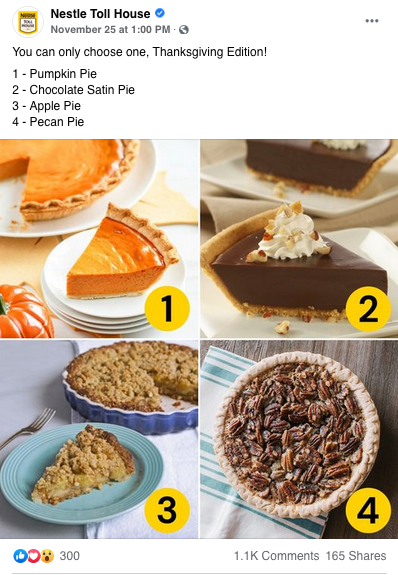 2. Community
We define community content as posts that share personal stories and invite the audience to foster and build connections. The intention of connection content is to establish a more intimate relationship with your audience. 
Stories touch the heart and capture the mind. These stories may be from you, from someone you know, from a customer, from an employee. Partnering with other like-minded people or businesses on content and social media campaigns is another way to build community. By both parties cross-promoting your partnership, you're broadening your community and letting your existing followers know about a person, product, or company they may like. 
Focus on experiences, questions, or pain points that you and your followers share. This ensures that your content is relatable and relevant.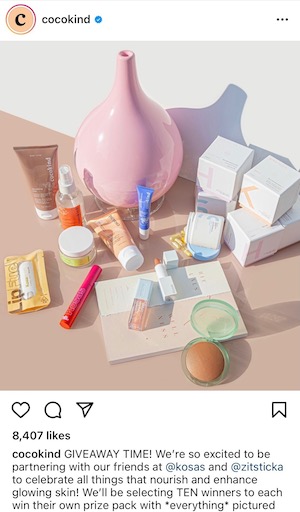 3. Expertise
This type of post is about showing your or your business' expertise on different subjects.
As an individual, you have expertise specific to your industry, your role, and your career. You may also have other interests or experiences outside of your work that you have cultivated or been involved with for a period of time. 
As a company, there are likely a variety of topics related to your business, industry, employees, and customers that you can have a point of view on. A helpful exercise is to list out possible topics first and then define your company's unique perspective on each. This will help narrow your focus and refine your point of view. 
A great way to share your expertise is by sharing industry news or third-party content on one of these topics and then adding your own commentary. This makes your followers aware of relevant industry news and also showcases your expertise on the subject. If you or someone else at your company provided commentary to a media outlet and was included in an article, that is a great example of authority content as well. 
Sharing your own company's thought leadership content also falls within this category. Thought leadership content does not promote a product or service; it provides information or perspective on a particular topic. 
As you begin to incorporate authority content into your strategy, you will be able to identify the topics on which you have the clearest point of view. 
4. Sales
As we said, posts intended to sell your products or services should make up less than 10% of your activity. On social media, softer selling tactics can often be more successful. This may mean promoting positive press, events, or gated content more often than linking to specific product or demo request pages. 
When posting something that is promotional, the same best practices apply that we have already mentioned. Be genuine and personal. Present information in a way that is relatable to your audience.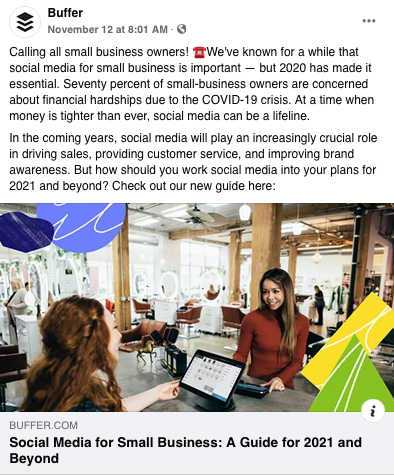 ---
Building a strategy for your social media marketing is an iterative process. It is equal parts setting a content strategy, listening to your audience, and analyzing data to understand how and why your posts perform.
If you're thinking about building your own or your company's presence on social media, ACES is a great framework to get you started. As long as you treat your social channels as a place to connect and exchange value with others, you should be well on your way to growing an engaged following.