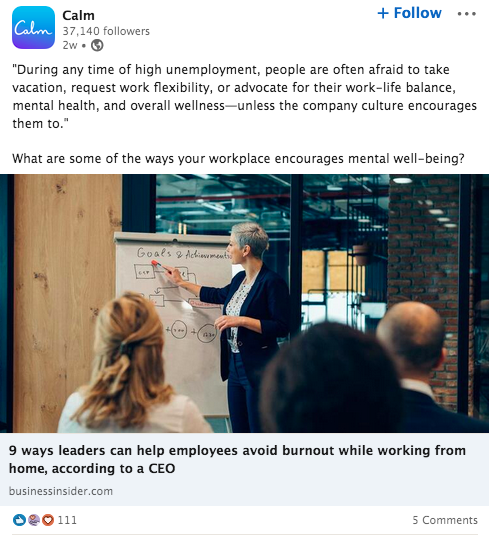 LinkedIn is a critical part of building your brand and sourcing new business in any industry. With more than 700 million monthly users across the globe, it's the premier professional networking site. Having a strong presence on LinkedIn can lead to an expanded network, more business, and a strong personal and company brand. 
Before you even think about sending connection invites or posting on LinkedIn, you need to make sure your personal profile is up to date and representative of your experience and expertise. 
Here are 10 quick tips for getting your profile in shape. 
1. Add a current profile photo
Your profile is your virtual first impression. Adding a profile photo makes your profile 7X more likely to be found in LinkedIn searches. Not only should you have a profile picture, but it should be a recent photo. Your profile picture doesn't need to have a gray curtain backdrop, and you don't need to be in a suit. The formality of your photo should be commensurate with your industry. If you typically wear a suit and tie to work, then a more formal photo makes sense. Otherwise, your profile photo should accurately portray what you normally look like in a professional setting. 
2. Add a header photo
Similarly, a header photo, which shows up at the top of your profile page, showcases additional information about your work or personality. Your header could be branded imagery from your company or it could show the skyline of the city you live in. Whatever it is, it should be simple and easy to understand quickly. 
3. Update your contact information
Many people set up their LinkedIn profiles with a business email address. It's good practice to check your contact information from time to time to ensure the information is current. 
You can add both personal and professional email addresses to your profile. This helps LinkedIn recommend possible connections for you. Beyond the standard info, you can also add links to personal websites or other social media accounts. 
We recommend checking your privacy settings to ensure that you're comfortable with what profile information is shared publicly. 
4. Add your current and previous work experience
Like your physical resume, your profile should showcase your current and past roles. Adding your two most recent positions makes your profile 12 times more likely to be found on LinkedIn.
Don't stop at just your company name and title — make sure to also include a description of what your role and any contributions you made while in it. Your description should be results oriented. 
Example: Led a six-member account team for Apple. The client's stock price rose 20% during my time managing communications for its graphics cards business unit.
5. Write a profile headline
Your headline shows up next to your photo. Your current title and company name is an appropriate headline. You can also use the space to provide more context about your specific areas of expertise, your role, and your company. 
Examples:
Commodities manager helping C-Suite manage risk
Content strategy | Social media | Communications
6. Write a professional summary
On your profile, the professional summary section displays between your photo and headline and your work experience. It's a great place to summarize your work experience and highlight your expertise. 
Your summary should be no more than five sentences. It should be in first person and simply worded. A good summary tells a story that bridges your past experience with where you want to go in the future. 
7. Add media
There are two places on your profile where LinkedIn allows you to add media like external links, pdf files, images, etc. Adding media to your profile is a great way to showcase work examples, press coverage, or important business initiatives. 
The platform has recently added a "Featured" section at the top of your profile before the work experience section. This section is a great place to include highlights from across your career or to showcase recent news or information. Make sure to update your Featured section as needed to ensure the information isn't out of date.
The next place you can add media is within specific work experiences. Treat media here as a portfolio of work. 
8. Add licenses, certifications, skills, continued education, and awards
Your profile should be as representative of your expertise as possible. LinkedIn has a variety of other sections for highlighting coursework, philanthropy, awards, and even patents. Be aware of the options for your profile and complete the sections that are relevant to you.
In the skills section, add at least four skills and fields of expertise. Adding relevant skills helps your profile perform better in search. 
9. Add your alma mater
Again, your education is part of your background, and your profile should reflect it. Adding your school experience to your profile will help people find you through search and increase the chances of growing your network.
10. Connect with at least fifty people
With an updated profile, you can start to build your network. Start with your inner circle: friends, family, current coworkers, and past colleagues with whom you still have a relationship. 
If you're reaching out to secondary or tertiary connections, make sure to customize the connection invite request to explain how you know of them and why you're reaching out to them.
---
Establishing your personal profile is the first step in building your personal brand on LinkedIn. Here are additional resources to help you navigate the platform: